LET THE GOOD TIMES ROLL!
Tony Mart Presents. . . . Music Food and Fun!

New Time! Saturdays 12noon to 1pm ~ Radio WPG 1450AM or 104.1FM

View This Week's Line-up... Listen Live... (System requirements may apply.)
The Musical Joy of The Tony Mart Legacy, Celebrations of Culinary Excellence,
Developments in the latest Nightlife Indulgences... Learn More...

ROCKTOBERFEST
October 1, 2016 ~ Roctoberfest ~ 5PM - 11PM
Our biggest event of the fall when Circle Liquor Store and Tony Mart Present "ROCKTOBERFEST" where you can enjoy a free concert, fabulous food, over 100 craft beers and over a dozen wines for tasting.
Don't miss our 10 Best Ways to Rock Roctoberfest! Learn More...
Place Your Order Now...


$20 plus $3 Shipping.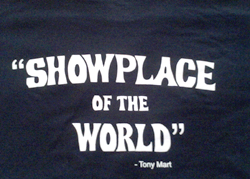 Back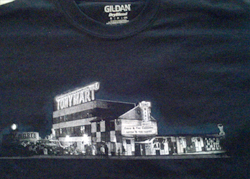 Front
Tony Mart T-Shirts Are Now Available!



Tony Mart - Copyright © 2008 Tony Mart. All rights reserved. Revised:

.

Web Site by Comments to: