HAPPY MARDI GRAS!
Celebrate Mardi Gras with Tony Mart's, Chef Richard Spurlock and the Billy Walton Band Saturday, March 21st at the EHT Elk's Lodge. A free festival with guaranteed reserved seats available for just $5. Learn More

SPRING EVENTS!
"Spring Fresh Craft Beer and Wine Festival" at the Elks Lodge on Saturday, April 18, 2015. The night will be hosted by South Jersey's super foodie, Ed Hitzel, and Craft Beer Guru Gary Montoroso. Learn More

SOMERS POINT BEACH CONCERTS
June 12th: The first of 15 concerts on the Somers Point Beach will premiere with "Swift Technique", an incredibly entertaining and talented, New Orleans style funky brass band who will have everybody singing, dancing and celebrating. Learn More
CRDA Summer Concert Series: The Tip of the Iceberg That Must Emerge
Our Atlantic County based company, Tony Mart Presents, is grateful to Atlantic City, Atlantic County and New Jersey officials, especially those at the CRDA for the government support and the opportunity we have been given.

Read more of this editorial from Carmen Marotta...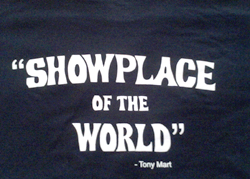 Back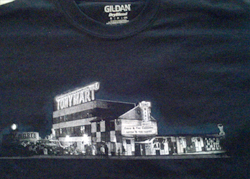 Front
Place Your Order Now...


$20 plus $3 Shipping.
Tony Mart T-Shirts Are Now Available!



Tony Mart - Copyright © 2008 Tony Mart. All rights reserved. Revised:

.

Web Site by Comments to: